You are here:
Home
1
/
latestnews
https://greenlumens.com/wp-content/uploads/2018/06/dragon-ethereum-fork-1.jpg
413
900
supanic
https://greenlumens.com/wp-content/uploads/2018/06/green-logo-01.png
supanic
2018-06-27 18:29:35
2018-06-27 18:31:48
Supporting Corporate Responsibility and Sustainability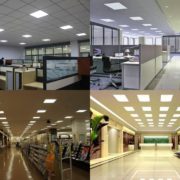 Company: Green Lumens LLC
Location: Innovation Centre at Florida Atlantic University, 3731 FAU Blvd., Boca Raton
Service: Custom-designed, energy-efficient LED lighting solutions for high-profile commercial and industrial clients, including the Empire State Building, AOL Time Warner and Miami International Airport. By retrofitting lights to existing fixtures, Green Lumens aims to increase energy efficiency and lower operating expenses while reducing a client's carbon footprint.
Years in business: 41/2 years in Boca Raton
Management team: Neil Glachman, chairman; Charlie Heinzelman, CEO; Peter Lande, regional vice president; Lonnie Chenkin, director of business development; and Patrick Heinzelman, national sales manager
​Revenues: 2010-2011: $0; 2012: $500,000; 2013: $1.15 million; 2014: $2 million; 2015 (projected): $10 million.
Employees: 12
Milestones:
2010-2011: Founder Neil Glachman traveled the world researching the market and developing a business plan.
2012: Lefrak Organization, one of the largest residential landowners in New York City, becomes a client.
2013: Nobu Restaurants contracts with Green Lumens to create an ambient lighting system for its upscale dining rooms. AOL Time Warner, Miami International Airport and the Miami-Dade Police Department become clients.
2014: Green Lumens designs a custom lighting system for the Empire State Building's stairwells to conserve energy and reduce operating costs.
2015: Company headquarters move to the Innovation Centre at FAU. GreenLumens is featured in a Discovery Channel episode on innovative LED lighting.
Keys to success: Providing innovative, custom lighting systems to high-end clients to increase productivity and enhance aesthetics. Offering versatile designs for clients ranging from gourmet restaurants to shopping centers to government buildings. Promoting energy efficiency and sustainability through retrofit solutions. Maximizing a client's return-on-investment by advocating utility company rebates and federal tax incentives.
Impact: Supporting environmental sensitivity and energy efficiency while reducing the client's bottom line.
Strategy for next steps: Green Lumens has strategically expanded its management team to include seasoned sales and marketing professionals. The company's objective is to scale the sales and business development team to 50 people and increase revenue to $40 million in the next two years. Green Lumens plans to open a New York office this year.
"I know the model that I'm building is the right model," Glachman said. "It's a market segment that needs us, and there are a lot of big players in that segment."
JULIE LANDRY LAVIOLETTE
Read more here: http://www.miamiherald.com/news/business/biz-monday/article19005021.html
https://greenlumens.com/wp-content/uploads/2018/04/indoor-light-kitchen-light.jpg
1076
1600
supanic
https://greenlumens.com/wp-content/uploads/2018/06/green-logo-01.png
supanic
2018-04-19 10:11:03
2018-04-19 14:08:31
Small business spotlight: Green Lumens LLC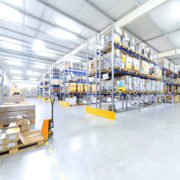 The Problem
Perimeter Place, a multi-tenant office complex in Sandy Springs, GA was looking to lower its operational over-head costs. This office complex is single-metered and the property owners pay the utility bills as a service to the tenants. Perimeter Place is a property of the Perimeter Sarbin LLC, which owns and manages a portfolio of locations throughout the greater Atlanta area. With increasing energy prices on the horizon in the next few years, lowering utility costs with high-efficiency technology was strategic choice to save.
The Solution
Jackson Corporate Real Estate teamed up with Green Lumens, a provider of leading efficient lighting products and retrofit solutions to commercial and industrial property owners. Green Lumens had previously completed 4 LED upgrade projects with Perimeter Sarbin. These projects in the past had proven savings for the property owner, so they knew that a similar upgrade was a best option for Perimeter Place. Green Lumens' embedded financing partner, SparkFund, enabled Perimeter Sarbin to finance the $147,000 project over 60 months with an operating lease structure. Upon completion in February of 2016, this project will save Perimeter Sarbin $61,923 annually along with preventing 11,000 pounds of carbon dioxide emissions each year.
read more at bit.ly/1Rxc0Wl
https://greenlumens.com/wp-content/uploads/2018/04/warehouse2.jpg
680
1048
supanic
https://greenlumens.com/wp-content/uploads/2018/06/green-logo-01.png
supanic
2018-04-17 14:14:00
2018-04-19 10:25:38
Perimeter Place : Multi-Tenant Office Building Upgrades Lights, Saves Money with Pay-As-You-Go Financing